THE LONG RIDE HOME
Horseback across the American West - 3.500 Miles, 9 months
March - December 2022
Dino, Rusty, Azabache and Lightfoot - our Mustangs. Together, we have been traveling for 15 years. During this time our horses became friends and companions. It's time to bring them home. And to show them Europe! But this means saying goodbye to America:
The long ride home is our last big trip acorss North America. Starting in Washington we want to ride more than 3.500 miles through deserts and mountains, across the Wild West of the U.S. towards Texas, from where the horses are going to fly across the Atlantic to Europe: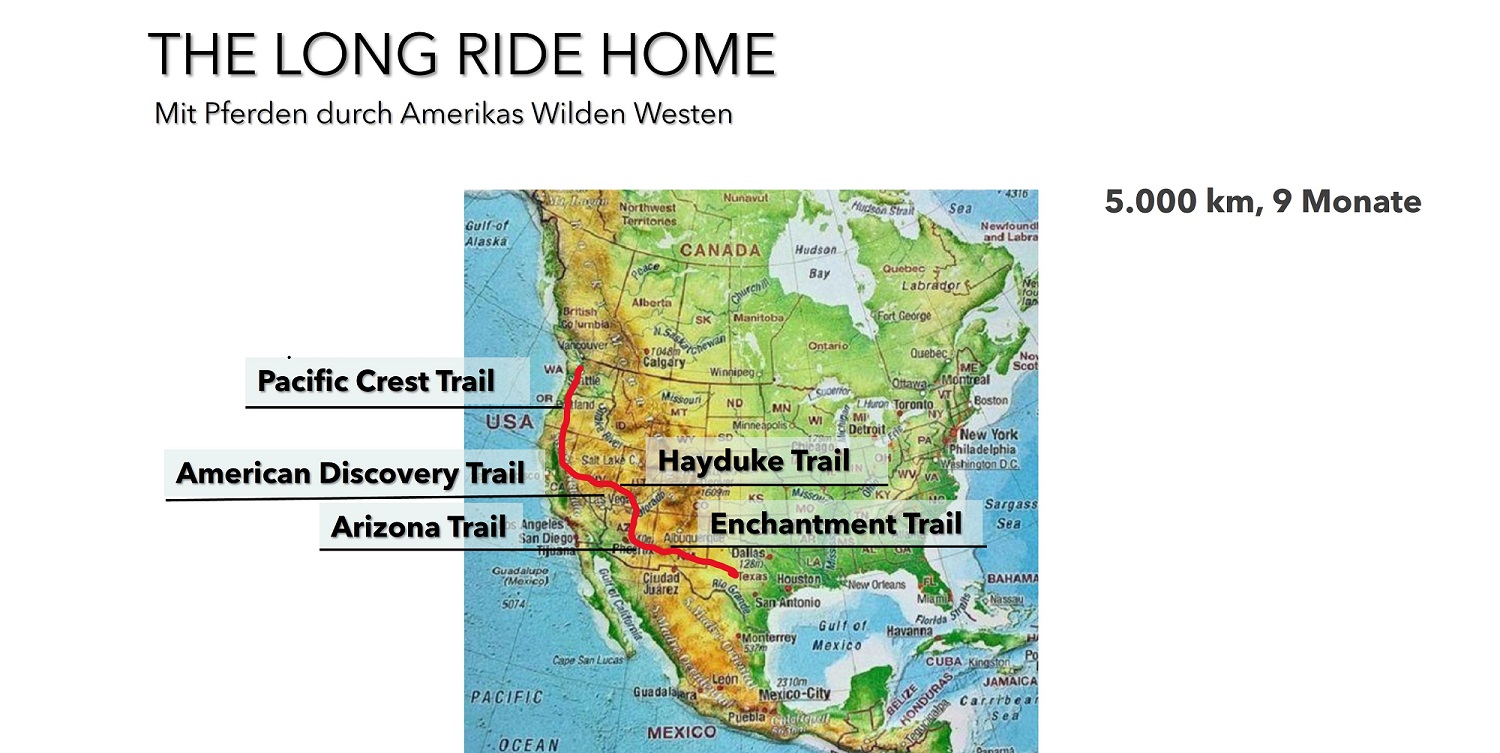 We are going to combine some of the most beautiful long-distance hiking trails in the U.S.: on the Pacific Crest Trail (PCT) through Washington, Oregon to North California, on the American Discovery Trail (ADT) through Nevada, on the Arizona Trail (AZT) we will cross the Grand Canyon and follow the Grand Enchantment Trail (GET) through New Mexico, to finally end up in Texas.
We are humbled and infinitely grateful to be able to be out and about with our horses again after a two-year "Covid break", and then on such a fantastic journey. And we are overjoyed that a new member completes our team: Charlie is going on her first assignment as an adventure dog. And she has no idea what to expect!
Impressions from our last ride in 2019 along the Pacific North West Trail:
There are no articles in this category. If subcategories display on this page, they may have articles.